The Wilderness Systems Zephyr kayak is an example of how to make a great kayak even greater. The Zephyr was already regarded as one of the better kayaks on the market, but with some modern updates, it has become even better. With these new changes, anyone who owns or is in the market for a quality beginner-to-intermediate level touring kayak should consider taking a look at this model.
The most recent update to the Wilderness Systems Zephyr kayak is really more like an overhaul, in which almost every single part of its construction has been updated in order to make it easier to use and more durable than before. A few examples are that they have improved the outfitting and comfort levels by adding padded seats and thigh braces, as well as making the seat more adjustable. Also, they have added a new scupper drain system to keep the kayak from taking on water, which is extremely important for any kayak this size, so it can be used in rough waters without the worry of sinking.
They have also made some adjustments to the hull of the kayak by adding extra flotation chambers that will help you stay afloat if you should happen to capsize while out on the water. All of these changes are really just examples of how Wilderness Systems continually aims to improve their products with each successive model that comes out, instead of just retiring them once they stop being useful or relevant.
This is probably part of has helped make them one of the most well-respected companies in the industry. They continuously strive to make their kayaks better and easier to use for all kinds of uses, and they frequently provide owners with the ability to upgrade certain components on their kayaks if they want more out of them later on.
A Review of the Zephyr 155 and 160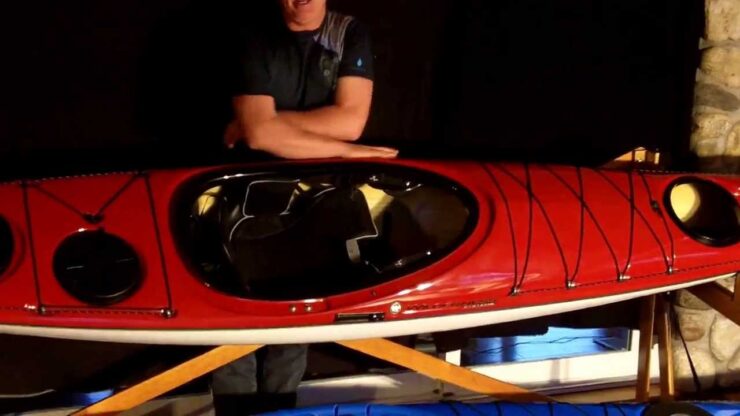 Wilderness Systems has two models of the Zephyr kayak available, the 155 and 160. The only difference between them is that the 155 is 6 inches shorter than the 160 in both length and width. If you are an average height individual who weighs around 170 pounds, then there should be no reason for you to get either one of these kayaks because they will both fit you about equally well. However, if you are below average in height or weight, but want a larger kayak for more stability while out on rough water, then getting the smaller Zephyr 155 could be exactly what you need.
The standard features of this model stay true to its "touring" classification, which means it can handle long trips on the water with relative ease. It is very stable, which will give you peace of mind while out on open water, and it tracks well for how long and wide it is. It also has a storage compartment that can fit all kinds of items in it, including your overnight camping gear if need be.
Price
The price tag on the Wilderness Systems Zephyr kayak might seem high at first glance, but when you consider all the things you are getting with it, as well as its overall performance level compared to other options out there on the market right now, then this really comes across as being more than fair.
It is always best to try one of these boats out before purchasing it if possible so you know for sure whether or not it will be a good fit for you. However, I think it is safe to say that most people won't regret getting this kayak, so long as it fits their needs.
It's time to buy your own Wilderness Systems Zephyr!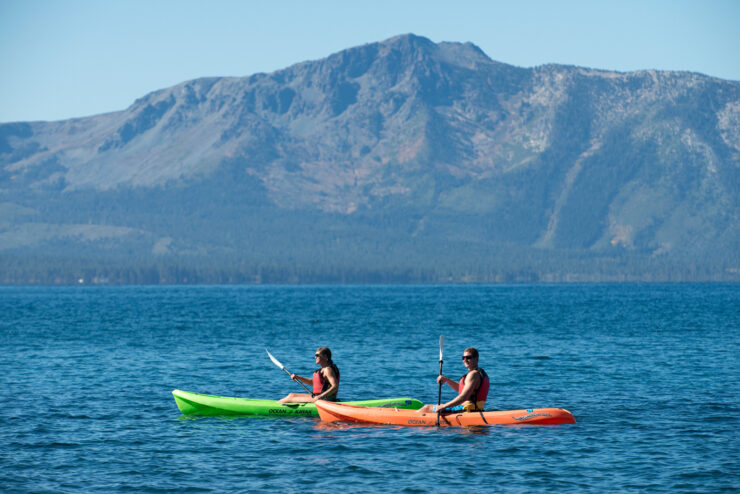 The Wilderness Systems Zephyr kayak rates very well across the board in most reviews of touring kayaks. It has received 75% 5-star ratings on Amazon alone, which verifies my opinion that they are an excellent product. There are even some 3-star reviews that still rank them very high because people just needed something smaller or larger than what they were looking for. The very few 1 and 2-star reviews all seem to stem from quality issues during manufacturing, not with the kayaks themselves.
It is very sturdy and well made, tracks decently for how long it is, turns fairly easily for a longer boat, and has adjustable footpegs that can help you fine-tune the seat's position to your liking. It also comes with some pretty nice features including two waterproof storage compartments located behind the seat, an integrated scupper system with tube plugs so it will stay afloat if you should happen to take on water or capsize while out on the water.
Stand up paddling with the Zephyr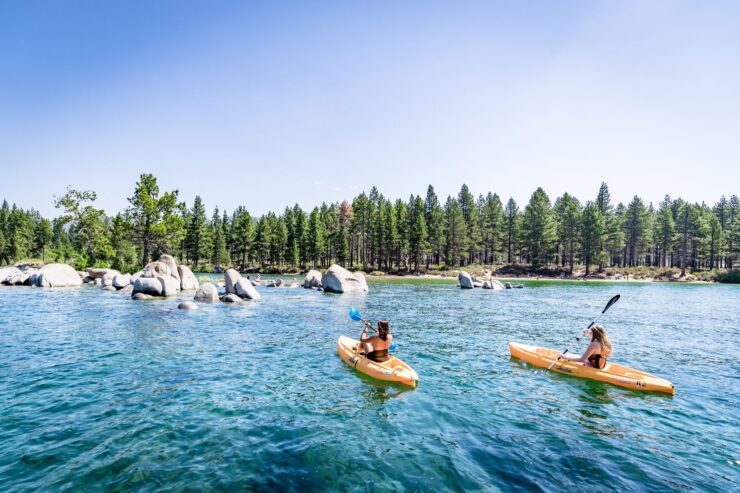 By getting rid of your paddle and picking up a stand-up paddleboard instead, you can turn this kayak into somewhat of a stand-up paddleboard (SUP). That way your arms and legs can get a good workout while you tour around the water. It also gives you another way to relax and enjoy what is going on around you, because paddling can be tedious work, especially if the weather conditions are right for just standing up and enjoying the scenery.
Conclusion
The Wilderness Systems Zephyr kayak makes an excellent choice for anyone who loves spending time out on open water. The best part about it is that it will last you for many years into the future without any loss in performance thanks to its design and overall quality level. I would not hesitate to recommend this boat to people looking for a touring kayak because there is little chance they will be disappointed with it as long as they make sure to choose one that fits your needs.